At Air Down Gear Up, we are passionate about car storage. Let us wow you with our simple and refined systems that will enhance all your car experiences from week-long overlanding trips to Sunday grocery store runs.
100% Made in Colorado, USA.
Air Down Gear Up specializes our products around the Toyota/Lexus family. As long time 'yota wheelers, we serve the Land Cruiser, 4Runner, GX, Sequoia and FJ Cruiser family of vehicles with our product offerings. We have attended and supported events like Hundreds in the Hills, Cruise Moab and Cruisers on the Rocks for years. We love being a part of the Toyota/Lexus off road family and look forward to a lifetime of continued service!
As active off-roaders, we do our part to be good stewards of the land we use. We practice and teach low-impact, leave no trace style of usage, helping to ensure continued access to our trails. We're excited about this event, and are anxious to become more involved in keeping the trails open!
We sell and install suspension and offroad accessories for Toyota / Lexus offroad vehicles.
We participate and support a number of events as well as donate products for multiple raffles from the FJ Summit, Rocky Mountain Roundup to Toys for Tots. We also offer our facilities and parking lot to the local offroad groups which would like to hold their meet and greets, recovery demos and other events . We also hold an annual customer appreciation event which we provide food, vendor meets, discounts, prizes and donate all raffle proceeds to Stay the Trail.
We are a large supporter of Stay the Trail, who we donate to annually from our event as well as provide parts for some of their vehicles.
We outfit all makes and models with offroad and overland equipment. We also sell and install trailer hitches, ski racks, bike racks, light bars, etc.
We have many aftermarket vendors that supply us with Lexus and Toyota specific products.
Our owners and staff do whatever they can to keep it on the trail. We make sure our vehicles are quipped properly with recovery gear and educate new comers to the best of our ability. Pack in pack out!
We build the best in multi-tire air systems, air compressors, and air compressor mounting systems right here in Wheat Ridge, Colorado!
We support the community through relationships with local retailers (RSG Off-Road, Mountain Yotas, etc.) and we actively develop products exclusive to Toyotas such as the Toyota Tacoma Ultimate Setup.
We are always picking up trash on the trail and we talk about the Blue Ribbon Coalition on our social media channels to publicize how important it is to maintain trails and to lobby for continued access.
Alamosa Antenna brings rugged, off-road radome radio antennas to the US market. As the original, we live this and love this.
Radio antennas themselves don't care what vehicle they are on, but we as founders are Toyota and Lexus folks, deep-rooted passion for the brand, reliability, and community.
Proceeds from our promotional materials benefit organizations like the Blue Ribbon Coalition. Along with our sister endeavor Atlas Alamosa, we publish, socialize, and facilitate bespoke journeys on trails in order to exercise our collective access rights.
We've been revitalizing Land Cruisers since 2007 from Colorado Springs, CO. Home of the 1F / 2F Holley Sniper EFI Conversion Kits. We found ourselves requiring specialized parts to fix a specific problems so we started to manufacture those parts. We have also packaged all of our favorite parts together that we use many of our projects.
We attempt to keep vintage Land Cruisers from an early grave. We can get your truck in the shop and install any accessories from lift kits to rooftop tents with the same attention to detail we put into our RestoMods. Red Line Land Cruisers has the parts to build your rig right and the knowledge to share.
We always stay the trail and educate the newer generation of Land Cruiser owners, even if they are old-but-new to off-roading, we show them "the way!"
Don't let your vehicle hold you back, your adventure is waiting.
We are Located in Broomfield Co, we build trucks for whatever your needs are. We install lift kits, tires, wheels, armor, tents, roof and bed racks, lights and so much more. Enjoy life to the fullest!!
We help people feel comfortable enjoying the Rocky Mountains. All though we specialize in Toyota models, we do work on other makes and models, such as Jeeps, Chevys, Fords , Nissans and Dodges. We will help you customize your vehicle to really make it work for your lifestyle.
We support Stay the Trail.
ATLR, All Toyota Lexus Repair was established in 2003 from what was the dream of a 21-year-old Toyota Specialty Graduate and Master Technician Jesse Myer. Starting in a single bay shop in a storage facility Jesse opened and got to work. With the knowledge and guidance of other successful shops they began to implement new technology and processes that allowed them to provide the first-class service every ATLR customer deserved. With Chris running the business side and Jesse focused on running the shop, ATLR began to blossom. Growing the family & business, ATLR quickly outgrew the old location and moved to Arvada, CO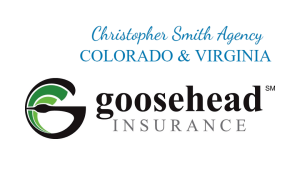 Local insurance agency dedicated to providing comprehensive insurance solutions to our clients. We represent 33 insurance companies in Colorado, so we're able to find the right policies for the right price.
We offer free policy reviews for our off-roading clients in order to assess that their level of coverage is adequate to cover all of the mods and add-on accessories common to modified/off-road vehicles. We also appreciate advice on how to modify and outfit our rigs as well!
We love to volunteer our free-time to assist with trail maintenance, clean-up, and spreading the word about Leave No Trace outdoor practices.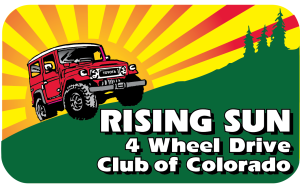 The Hosting Club
We are a family oriented, conservation-minded organization, devoted to several goals:
Having Fun: 4 wheeling and getting together with people who all have a common interest.
Vehicle Information: Using, maintaining and modifying our Toyota 4×4's.
Safety: Traveling in numbers is safer, not only as far as breakdowns go, but in case of emergencies. Being aware of things like safety maintenance, first aid kits, fire extinguishers and necessary 4 wheeling equipment is stressed.
Conservation & Keeping Lands Open: We believe in protecting public lands for the public. We believe in trail preservation, treading lightly, staying on designated trails, and leaving the areas we visit cleaner than when we got there. We also have our own Adopt-a-Trail (Argentine Pass and Jenny Creek) that we visit and do maintenance at least once a year.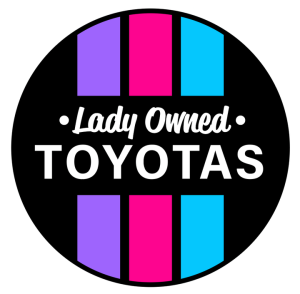 We are a social group for women built on our shared love of owning, driving and enjoying all things Toyota related. Established in July 2019, we are recognized nation wide and internationally with 20k members & growing! We empower our members through education, support and camaraderie on our social media platforms and at in person gatherings. Our focus is on creating a welcoming and positive atmosphere for women in the Toyota community.
In 2022 we raised over $10k for the Tread Lightly organization. A non-profit organization that leads a national initiative to promote the responsible use of motorized vehicles when recreating outdoors. Our goal is to balance the off-road and off-highway vehicle (OHV) users' need for adventure with the need to conserve the places where they ride and explore.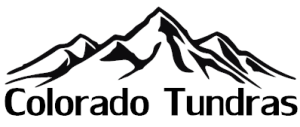 We created a group dedicated to Toyota Tundra's in Colorado for likeminded enthusiasts. We support all Tundra models from First gens to Third gens Double Cab, Single Cab, and Crew Max. We do group trail runs, and spontaneous runs. Colorado can be hit or miss for our trucks as we have a longer wheelbase and tend to be wider and sometimes taller! Having a dedicated group helps to provide trails we know we can fit on and enjoy. We have members that range from novice to well experienced. So, if you are just starting to get out on the trail and learn we try to provide enough information to help you make an informed decision if the trail would be a great starting point, we do easy to moderate trails most often and occasionally hard trails depending on group size, experience, and equipment.
We will do multiple events within the community during the year. This provides ways for Tundra owners to get together, network and meet other members. Our facebook group is our main mode of communication and community discussion. Many of our members are willing to chime in and offer advice, experience, trouble shooting, as well as plan, and hit trails on the side of group events.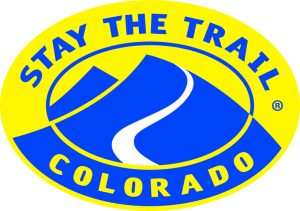 The idea for Stay The Trail Colorado was born in 2003 when a small group of off-highway vehicle (OHV) enthusiasts decided a new approach to land management issues was needed in Colorado. This new approach was to educate the public on responsible OHV use and to develop a sense of stewardship for our public lands among OHV enthusiasts. Since our first brochure was published in 2005, the program has grown into a resource that both the public and the land management agencies can count on to educate the public and protect our natural resources in Colorado.
Our mission is to reinforce and highlight responsible OHV use, and to modify and mitigate irresponsible use in an effort to minimize resource damage on public land. Our goal is to create a statewide culture of responsible OHV use which will continue beyond the life of the project, effectively creating a stewardship ethic among all Colorado OHV recreationists.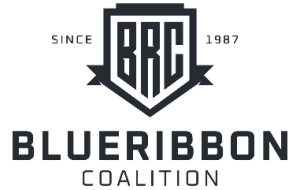 The BlueRibbon Coalition provides: unparalleled advocacy
After more than thirty-five years of continuous advocacy for recreation and access, the BlueRibbon Coalition has earned significant credibility with land managers, Congress and the courts. Our coordinated efforts at local, state and federal levels have ensured that recreationists are no longer considered "politically insignificant."
Our Legal Action Fund "speaks softly and carries a big stick."
We maintain a legal presence creating an essential foundation of recreation advocacy. A visible focus is countering the endless stream of litigation by the anti-access crowd and when opportunities develop, going on offense with our own actions.
Since 1996, the BlueRibbon Coalition legal team has taken the lead in dozens of lawsuits throughout the country defending reasonable recreational access. BRC's lawyers have appeared in more than a dozen federal district courts, four circuit courts of appeals and the U.S. Supreme Court. BlueRibbon is currently working with several National Forests and BLM Lands.
BlueRibbon is currently working with several National Forests in Colorado including the GMUG in the NEPA process as the New Forest Plan is developed. We stand ready to help fight any road and/or trail closures that affect access to public lands.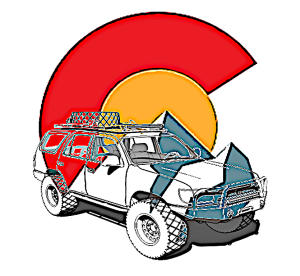 Overland Colorado was founded in March of 2018. This group was created to bring people with a passion for traveling and camping by vehicle together. Over the years it has come to include over 8,000 members from around the world. Overland Colorado is a thriving, passionate and lively group with people who share ideas, stories, tips, tricks, trail notifications, camping spots, and breathtaking photographs. We are a positive, collaborative community who are willing to help one another at any given time. Overland Colorado members can be found attending various events such as meet and greets, community solidarity events, and of course out on the roads and trails.
We stand by our commitment to Stay the Trail and Leave No Trace!